Utah: Nature's Perfect Playground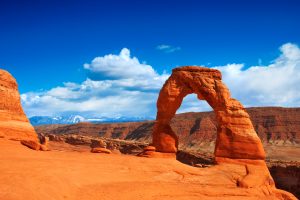 From red rock mesas in the south to powdery snow slopes in the north—plus 14 national parks in between—Utah's stunningly diverse terrain holds an adventure for everybody.
Whether you head north, south, or prefer to experience a little of both, discover all there is to do in nature's perfect playground.
Things to Do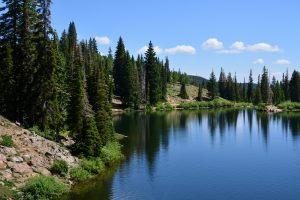 Hiking:
Whether you feel like exploring a desert canyon or an alpine forest, Utah is home to thousands of miles of hiking trails. While some are multi-day excursions, others are quick and easy out-and-back loops perfect for every skill level.
Fishing:
Cast a line and maybe catch some dinner! With over 1,000 fishable lakes and numerous fishing streams originating directly from pure mountain snowmelt, it's no wonder the award-worthy trout are massive out there.
Horseback riding:
Get in the spirit of the Wild West by taking in the beautiful Utah landscape on horseback. Rides range in length and are available for every skill level, making it the perfect adventure the whole family can enjoy.
Water fun:
Whether you want to practice paddleboard yoga on a calm lake, grab a cold drink and float downstream, or you prefer the adrenaline rush of braving class V whitewater rapids, Utah has multiple lakes, rivers, and streams that make it all possible.
Stargazing:
Utah has the highest concentration of International Dark-Sky Association-certified locations anywhere in the country, including in communities and parks, meaning you can get the sky show of a lifetime without having to go very far at all.
Getting There
Fly into Salt Lake City Airport before renting a car and heading to your destination. Pro tip: Use your GPX Perks to book your rental car.
After all the adventure, head to Circle J Club in Park City or Cedar Breaks Lodge and Spa in Brian Head for cozy and relaxing escapes conveniently located just far enough away from the bustle yet within a short drive of local restaurants, shopping, and entertainment.