Revive & Thrive
Donate your week to Send Me On Vacation
REVIVE & THRIVE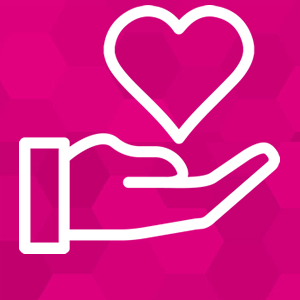 GPX partnered with Send Me On Vacation to create Revive & Thrive, an opportunity to use your vacation ownership to transform the life of a family in need. Send Me On Vacation is a nonprofit 501(c)(3) that provides financially disadvantaged breast cancer survivors with emotional healing through a vacation experience.
As an owner, you know the value of vacations and the rejuvenation that is possible when we reconnect with ourselves and loved ones. Now you can give that gift to a family in need by donating your week to a survivor.
Sign-In and go to the Member Dashboard to donate an existing Week Deposit or start a new Deposit. If you prefer that we contact you to start the donation, please simply fill out the form below.
Financial contributions are also gratefully accepted at Send Me On Vacation. It's the financial donations of $25 to $50 that help provide travel and activities that make the vacation extra memorable.
Read all about one survivor's gifted vacation experience here.
Revive & Thrive
Let's get started on sending a survivor on vacation. Simply select the week to give to a family in need and then click submit.
After you click Submit, the request to donate the week selected will take up to 72 hours to display in your Member Dashboard. We'll confirm that the Maintenance Fee for this week is paid in full. Once confirmed then the week will display as donated. Until that time, this request will be in a pending status. (Click here for full terms and conditions.)
Yes, let's donate this week to Revive & Thrive.
Where can I learn more about the cause?
Is this donation tax deductible?
Send Me On Vacation is a 501(c)(3). Their tax ID (also known as) EIN is 452297864. Please consult your tax advisor for recommendation regarding tax deductions.
What is the value of the week that I should claim?
Every person's tax position is unique to their financial portfolio, therefore Send Me On Vacation and Grand Pacific Resorts are not in a position to make a recommendation for you. Your tax advisor can make the recommendation that will best serve your financial position. We also recommend directing any questions about declaring the value of your week to your tax advisor.
How will my week go to a survivor in need?
Your week will be deposited to GPX where we'll confirm the maintenance fees are current. It will then be turned into a credit on file that can be used to book a week through GPX. That credit is given to Send Me On Vacation so they can fulfill a vacation request from a survivor. GPX facilitates the exchange of your week to a week vacation to a family in need.